An Evening with Andrew Huang - SOLD OUT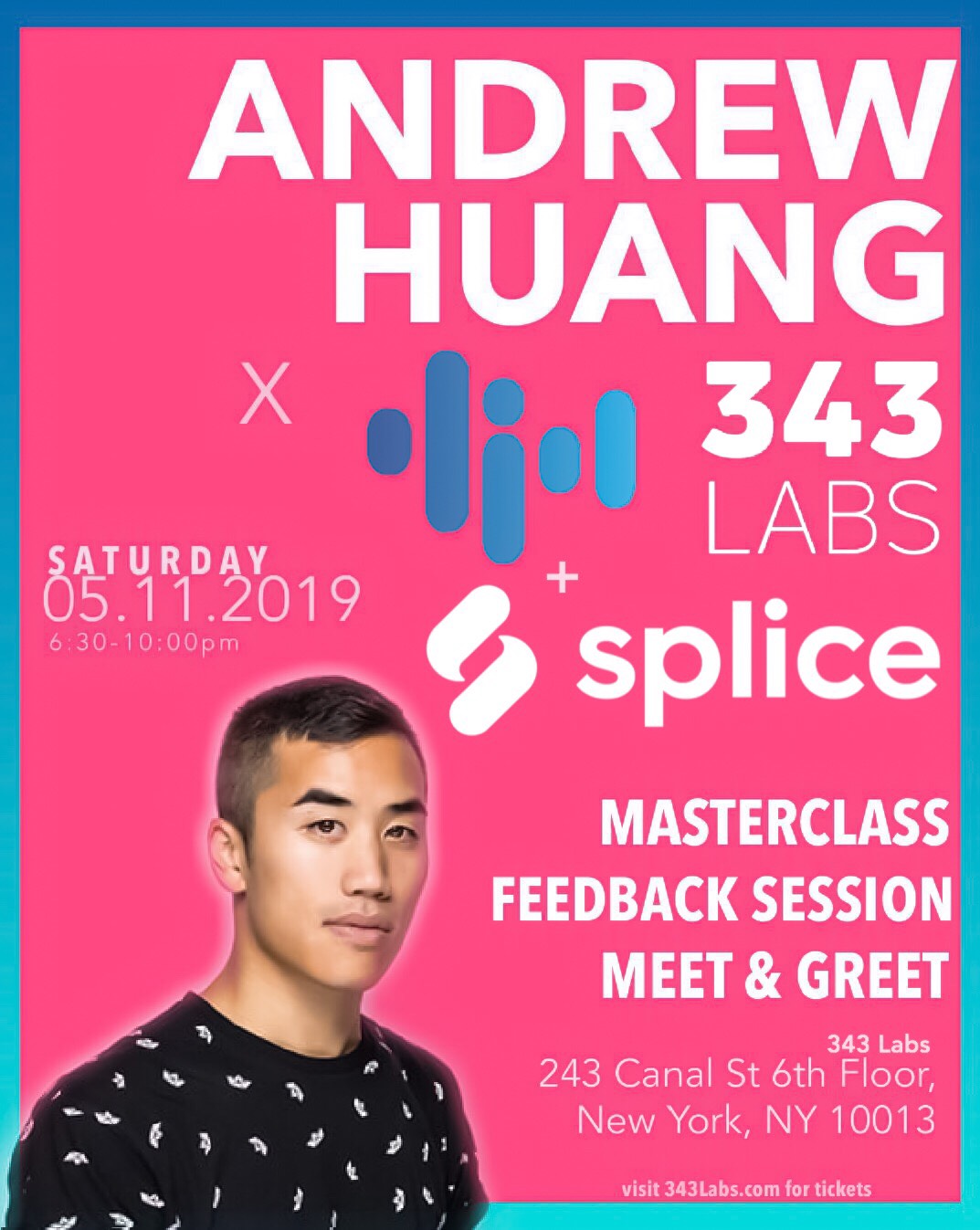 An Evening with Andrew Huang - SOLD OUT
Andrew Huang is a Toronto-based music and video producer with a penchant for working within absurd, self-imposed limitations.
A versatile and prolific musician, he has released over 2,000 songs in a massive range of genres. He is perhaps best known for the strange feats of musicianship which have earned him over 1.6 million subscribers and 190 million views on his YouTube channel: He has rapped 300 words in a minute, composed a classical piece in the shape of a unicorn head, and covered numerous pop songs using only the sounds of items mentioned in the lyrics - for instance, "99 Red Balloons" played on red balloons. In addition, his content runs the gamut from music education to equipment reviews to interactive projects with his fans.
Andrew loves NYC, where many of his fans are based, and so on May 11 Andrew will be visiting 343 Labs for an evening of sharing his knowledge, talking about his process, and hanging out with his fans. Andrew will be presenting a masterclass where he talks about his music-making process, followed by a feedback session, where he will be critiquing pre-submitted tracks by participants. The evening will close with a Meet & Greet, where Andrew will be hanging out and meeting participants.
Watch Andrew on YouTube or stream his discography on Spotify, Apple Music, Bandcamp, or anywhere else you find music.
This event is presented by 343 Labs and Splice. 343 Labs is an electronic music school and music community in NYC and Online, offering classes in music production, performance, and DJing. Splice is a cloud-based music creation and collaboration platform, where you can download millions of samples and purchase popular software on Rent-To-Own.
sold out
During the Feedback Session Andrew, joined by John Selway (343 Labs) and Max Rewak (Splice), will be giving feedback on a handful of pre-selected tracks submitted by attendees. If you would like your track to be considered for feedback please find instructions on how to do so HERE.